Return to blog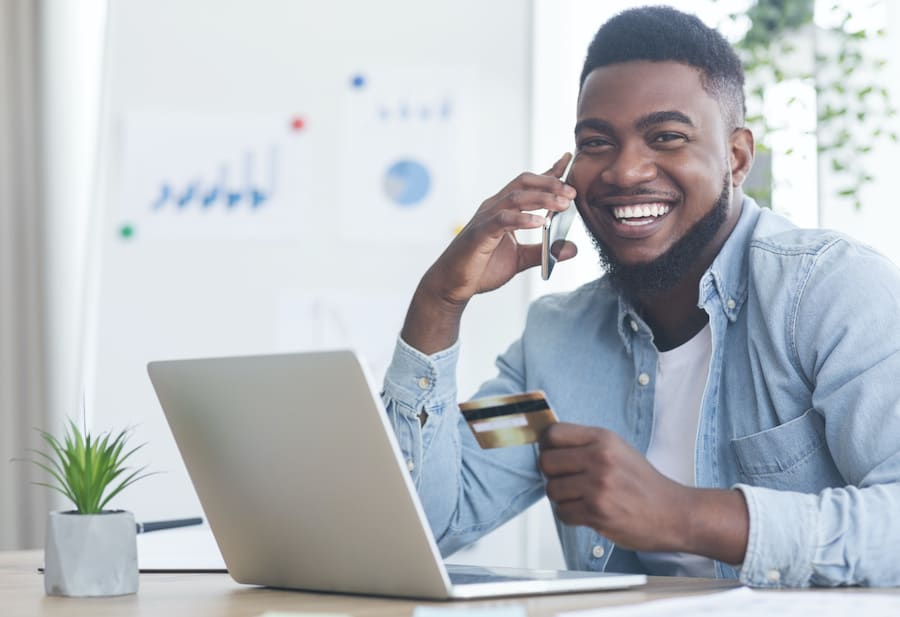 September 16, 2021
Visa & TripActions on the Future of FinTech & Corporate Spend Culture
Every employee at today's fast-moving companies should have a corporate card.
Why? Employees and finance teams must move agilely -- with one side accessing company funds in real-time and the other accessing real-time data to make strategic business decisions. Thankfully due to recent fintech innovations that have significantly decreased the risk associated with fraud and inefficient workflows, a better spend culture is possible today. It's a world in which finance teams can have greater control over spend and employees feel trusted to spend confidently and compliantly, wherever they are.
Visa Director of Fintech Partnerships, Jose Cuevas, and TripActions SVP Product Management and Payments, Robin Gandhi, recently sat down to look at the previous challenges and incredible innovations that have led the way to modern spend management.
Catch more from Visa and TripActions at TRAVERSE 2021. Reserve your spot today.
The Problem
"In the past, there was this perceived risk in giving employees a corporate card," explains Gandhi.
This perception of risk was typically centered around accountability/fraud, controls that could be placed on products, and not enough context, or data, around the use of company funds.
As volume and usage trends will show, significant strides have been made over the last decade to address these risks for both card issuers and corporate or business entities. However, one thing has remained clear: An improved way was still needed. Just take a look at some of the statistics about how corporate spend management was previously managed:*
Processing a single expense report took 20 minutes and cost a company $58 in resources.
One-fifth of all expense reports contained errors.
Expense reimbursements are the third most common kind of occupational fraud in the US and Canada.
Almost 1 in 4 employees have postponed or cancelled a meeting to avoid having to pay with their personal card.
The Solution
There have been a number of key innovations that have helped to address previous pain points in the corporate card experience. Cuevas and Gandhi discuss how much of this new technology only came to the market in the last 5-7 years, which has truly made this the decade for transformation in corporate payments.
Some of the transformative technology that led the way to change includes:
Issuer processors that provide in-auth controls to make decisions in real time on virtual and physical cards.
Card networks with mobile payment provisioning and richer data/control before, during and after a transaction.
Bank and ERP connectors that enable access to financials for seamless visibility and movement of funds.
Character recognition that pulls individual line items from a typed or handwritten receipt or folio with accuracy.
By applying new technology to an old challenge, a vision for what was possible in corporate spend emerged. With built-in policy controls, teams can now spend responsibly on the company's behalf. With access to real-time data on company spending at any point in time, finance teams can deliver better reports and forecasts, which means smarter decision-making for the company.
The Result
With innovative technology, it is possible today to give every employee a corporate card and extend the appropriate controls for this card to drive the "right" types of spend for a company.
What does that mean for employees?
It removes a huge burden that companies can often place on employees who are expected to pay for corporate costs upfront and wait for the company to pay them back. Policies can be digitally integrated directly into the expense management system so there's a lower risk of misunderstanding and approvals are automated, allowing employees to understand what's in-policy and what's not as they operate.
On the finance side, policy controls applied in near real-time dramatically reduce rogue spend, allowing companies to focus on out-of-policy spend needs that should be more closely reviewed. This allows Finance teams better visibility into transactions as they occur. It also supports a more automated reconciliation process for a faster end-of-month close.
All of this is even more prescient with the rise of decentralized spending. Denying distributed work teams easy access to the products and services they need leads to inefficiencies, but traditional company cards came with several headaches for finance teams. With smart spend management, the finance team can be confident that they have the visibility, flexibility, and security they need.
Catch more from Visa and TripActions at TRAVERSE 2021. Reserve your spot today.
Guest blog by Visa. Visa is the world's leader in digital payments. Our mission is to connect the world through the most innovative, reliable, and secure payments network - enabling individuals, businesses, and economies to thrive. Our advanced global processing network, VisaNet, provides secure and reliable payments around the world, and is capable of handling more than 65,000 transaction messages a second. The company's relentless focus on innovation is a catalyst for the rapid growth of digital commerce on any device for everyone, everywhere. As the world moves from analog to digital, Visa is applying our brand, products, people, network, and scale to reshape the future of commerce. For more information, visit https://usa.visa.com/.
Visa is a First Class sponsor that you can meet at TRAVERSE 21 on September 29, 2021 at the Palace of Fine Arts in San Francisco.
Return to blog